BIG Church Valentines' Service
February 13th was a special day at BIG church in Ashleworth; red balloons and cut-out hearts adorned the entrance porch and pillars inside the building, as we celebrated St Valentine.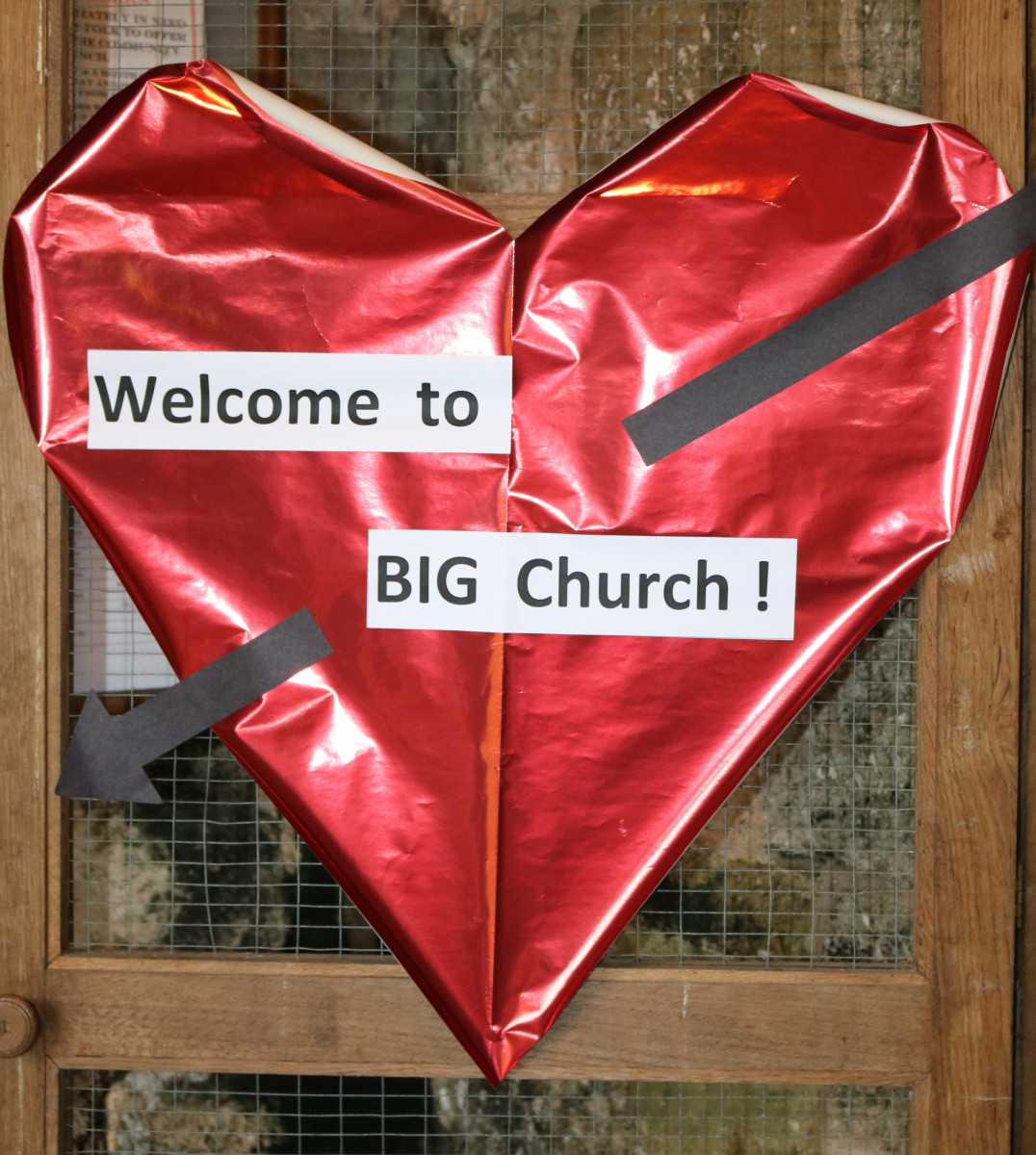 Children from Ashleworth and Hartpury C of E schools came along to take part, and we began the service by learning more about the history of St Valentine, the patron saint of love and marriage.
The Little Footprints Mums and Toddlers group was represented, and with the support from several school children, gave a rendition of 'If you love me and you know it, clap your hands'… much to the delight of a babe in arms!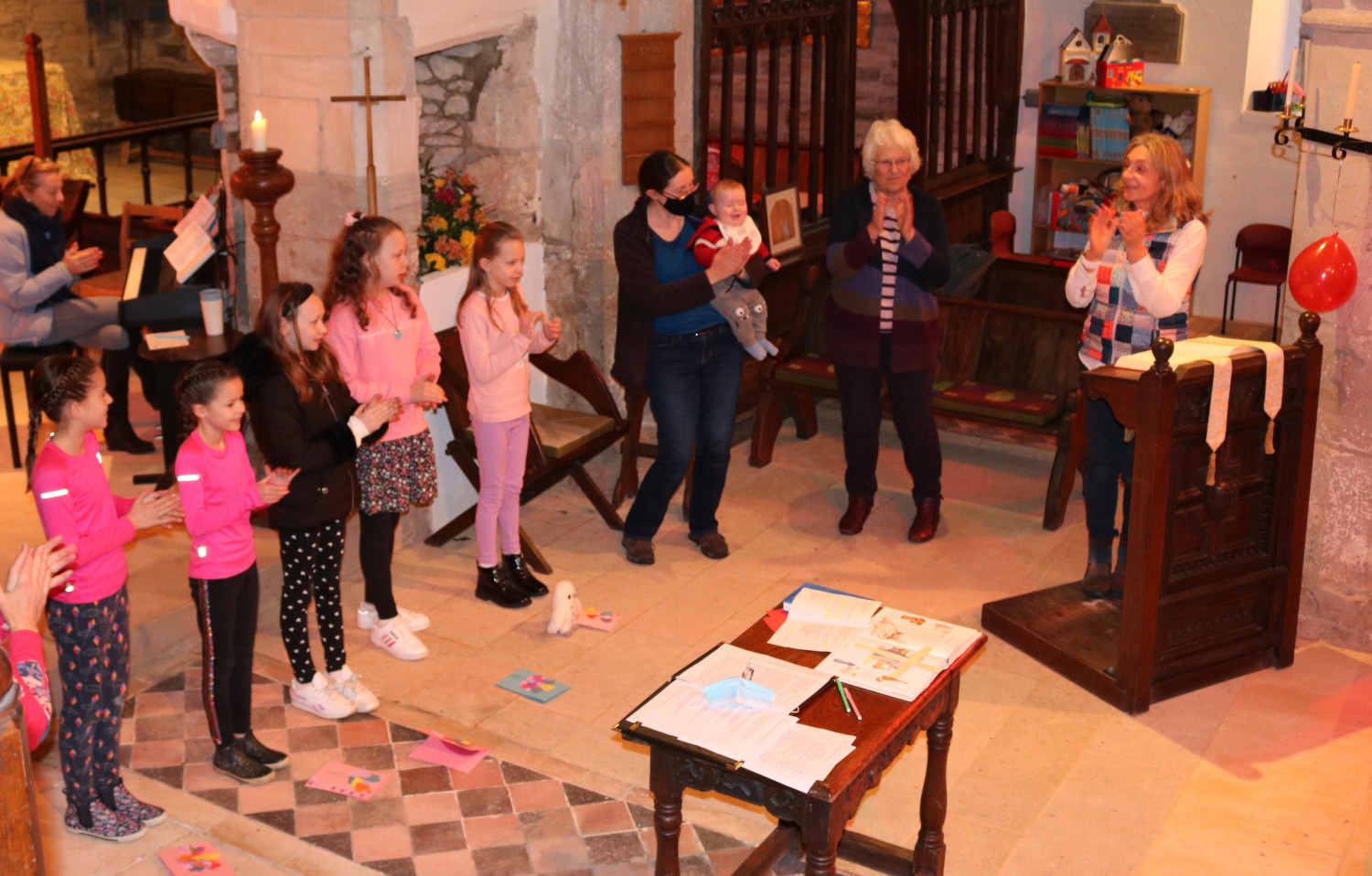 While the children went off to create beautiful Valentine cards, the adults tackled the Quotations Quiz, trying to identify the famous sources of several well-known lines about love, such as 'If music be the food of love, play on'.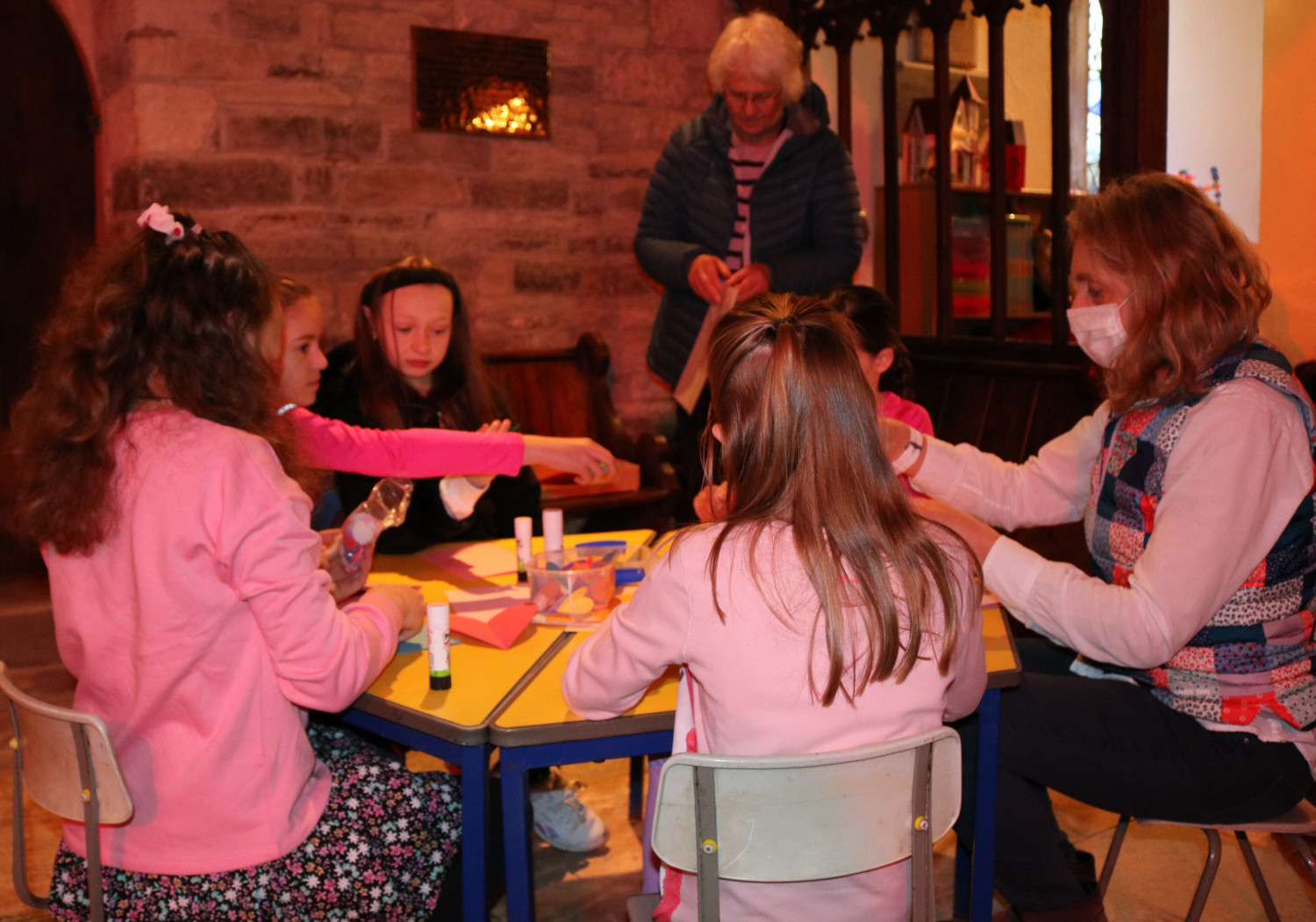 Pupils from Class 1 at Ashleworth School had provided their own ideas about the things that they love – including parents, siblings, grandparents and pets! Their stories were read by older children from the school, and this led on to our Reflection, where we considered God's love for us:
God knows us by name, and loves us all individually.

Jesus taught us that we should love those who are difficult to love!

God loved us so much, he sent his only son to die on the cross for us.
The celebration ended with more singing, the sharing of heart-shaped chocolates for the whole congregation, and an invitation to stay for refreshments, which we are once again allowed to provide after every service.