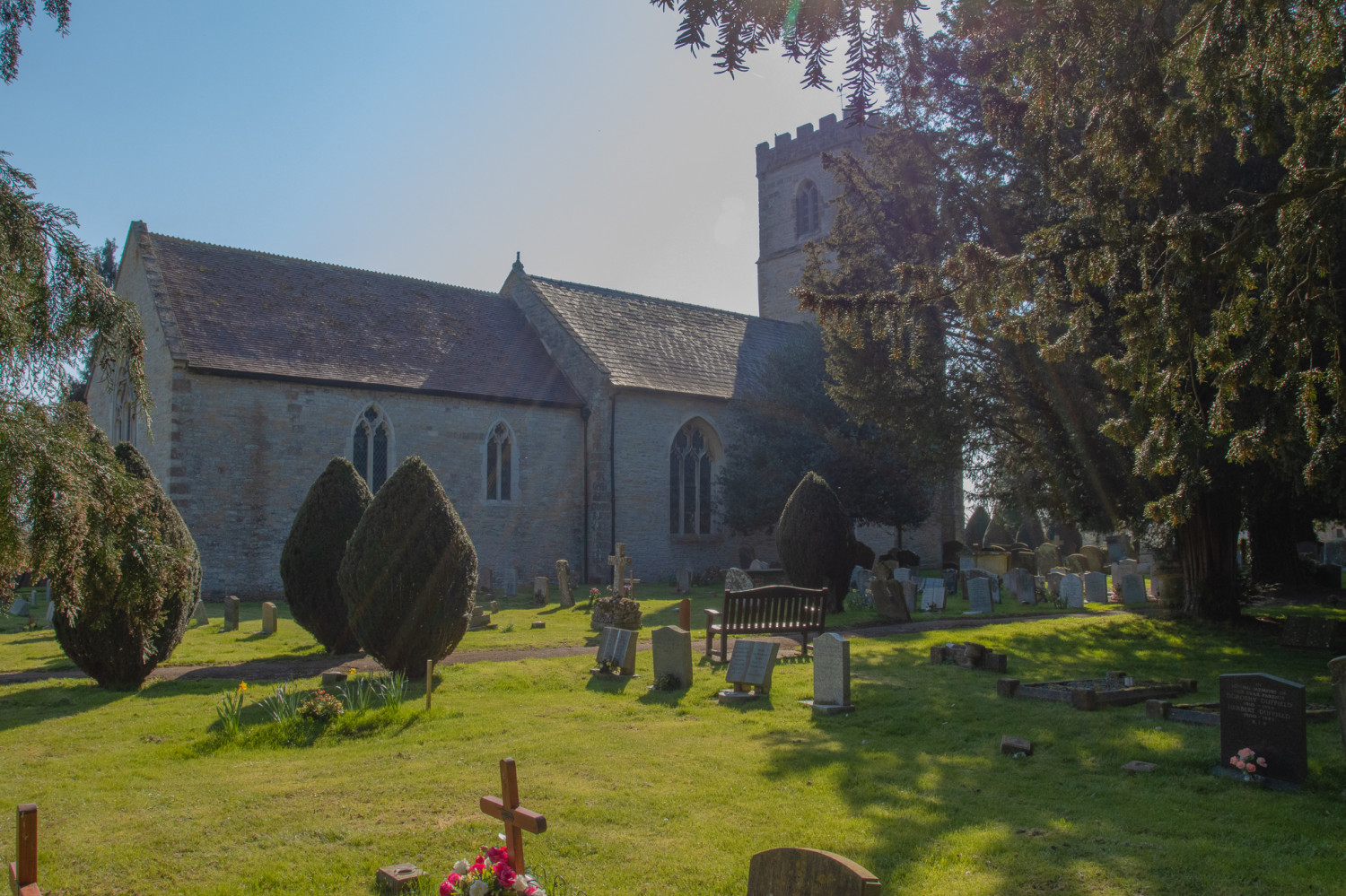 SAINT MARY the VIRGIN, HARTPURY
Hartpury village is sometimes described as a collection of hamlets, many ends and no centre.
Hartpury church – a simple 11th century grade 1 listed building – is about 1½ miles from the main parish centre. It is part of a group of eight listed buildings and monuments including the much-visited Bee Shelter in the churchyard and, nearby the Court, Tithe Barn, Water-mill, and Old Dominican Chapel. This was superbly restored by Hartpury Heritage Trust as a community hall, and is regularly used by the church community and others. We are probably quite typical of a rural parish, in that most of our congregation are elderly and also quite traditionalist. But although small, we are a very friendly and welcoming group, and would dearly love to have more younger people amongst us. There is a strong feeling of friendship and caring for each other. Coffee is served in the church after morning services.
Services are a mixture of Common Worship and BCP communions, and Morning Prayer. Special services include Rogation (held in an orchard), Remembrance, and school services. The Harvest Festival and Christmas carol service draw larger numbers.
We successfully encourage visitors and tourists to the church, well aware that we have a beautiful building in an historic setting. There are brown tourist signs from the nearest main roads, and the church is open every day with guides and leaflets for sale, and always has fresh flowers to welcome visitors.
For more information about the historic area of Hartpury, please visit the Hartpury Heritage Trust Website.
Contacts: Churchwardens Jim Chapman (01452 700333) and Mary McGhee (01452 700347) or Rector Revd John Longuet-Higgins (01452 700965) vicar.westof7@gmail.com