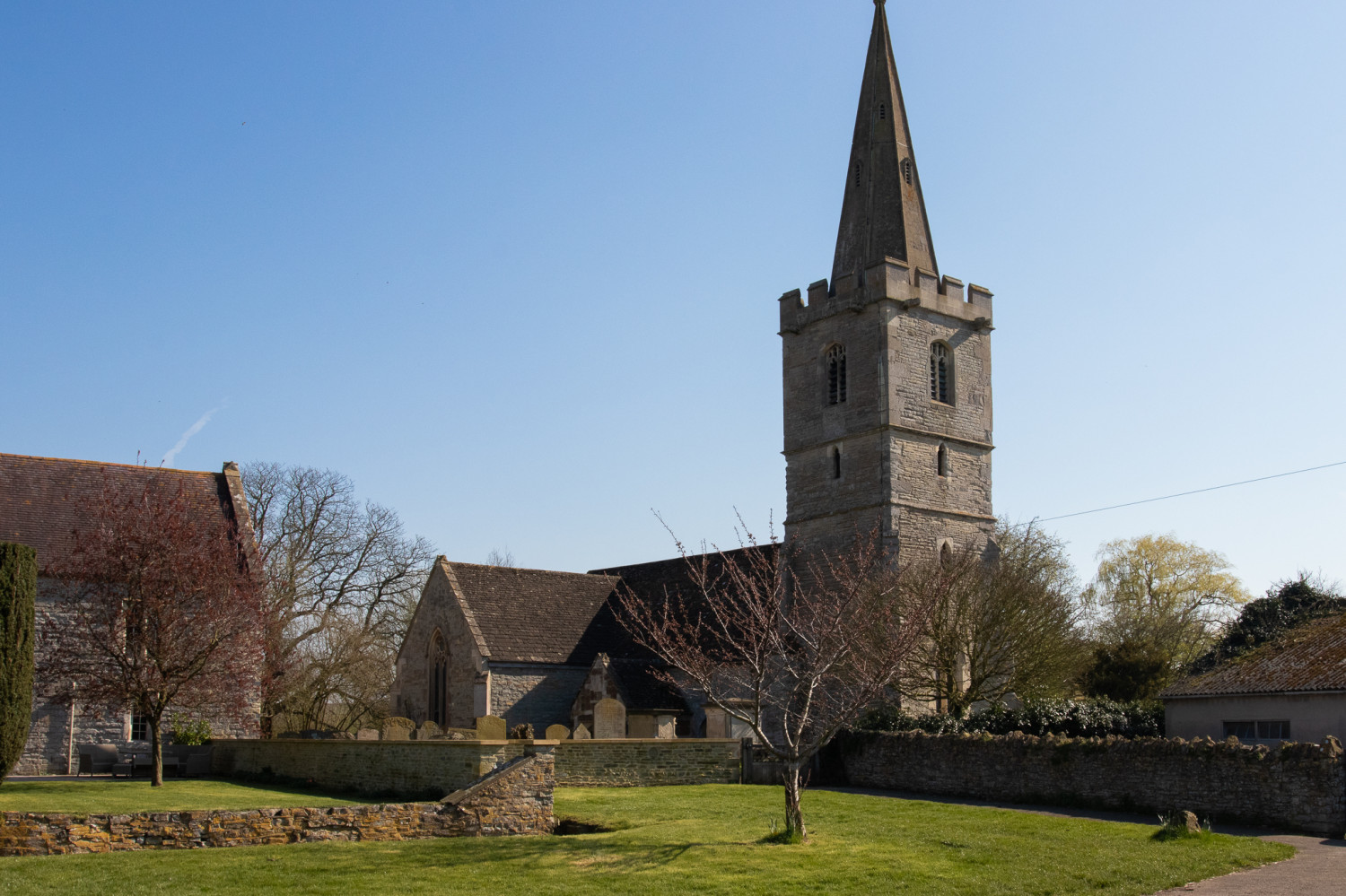 ST ANDREW & ST BARTHOLOMEW, ASHLEWORTH
Welcome to Ashleworth Church. The church is of Saxon originand Grade 1 listed. Much of the north wall is built of striking Saxon herringbone stonework. The interior features one of the earliest known examples of a royal coat of arms (featuring a lion and a dragon) over the south chapel; this dates from the reign of Edward VI or, possibly, Elizabeth I.
Ashleworth is the home for the BIG service, our Benefice Intergenerational Gathering, at 11am each Sunday. For more information on this all age service click here.
The church building is prone to minor flooding from the River Severn, which the community takes in its stride. In 2007, however, major flooding caused extensive damage to the contents, including furniture and the organ, which has since been rebuilt. Much of the damage needed professional attention, but community volunteers readily answered a call to arms. The church has now been soundly restored, with particular attention paid to refurbishment and enhancement of the organ to a high standard. Some reordering has been carried out, notably the removal of some pews, thus creating space for a nave altar and a setting for other activities, including use by the village school to stage celebratory activities.
The school, a C of E voluntary controlled primary school, was founded in 1842 and is small, but links between the church and the school are strong and active; and we are keen for the relationship to flourish. The school worships in the church at the end of term and at other times. You can visit the Ashleworth school website here.
Ashleworth is also the home of the Ashleworth Hub, a postoffice, Deli, and cafe, and their website can be found here.
Contacts: Churchwardens Veronica Funnell (01452 700712) and Jeremy Barnes (01452 700350) or Rector Revd John Longuet-Higgins (01452 700965) vicar.westof7@gmail.com