ST MICHAEL & ALL ANGELS, TIRLEY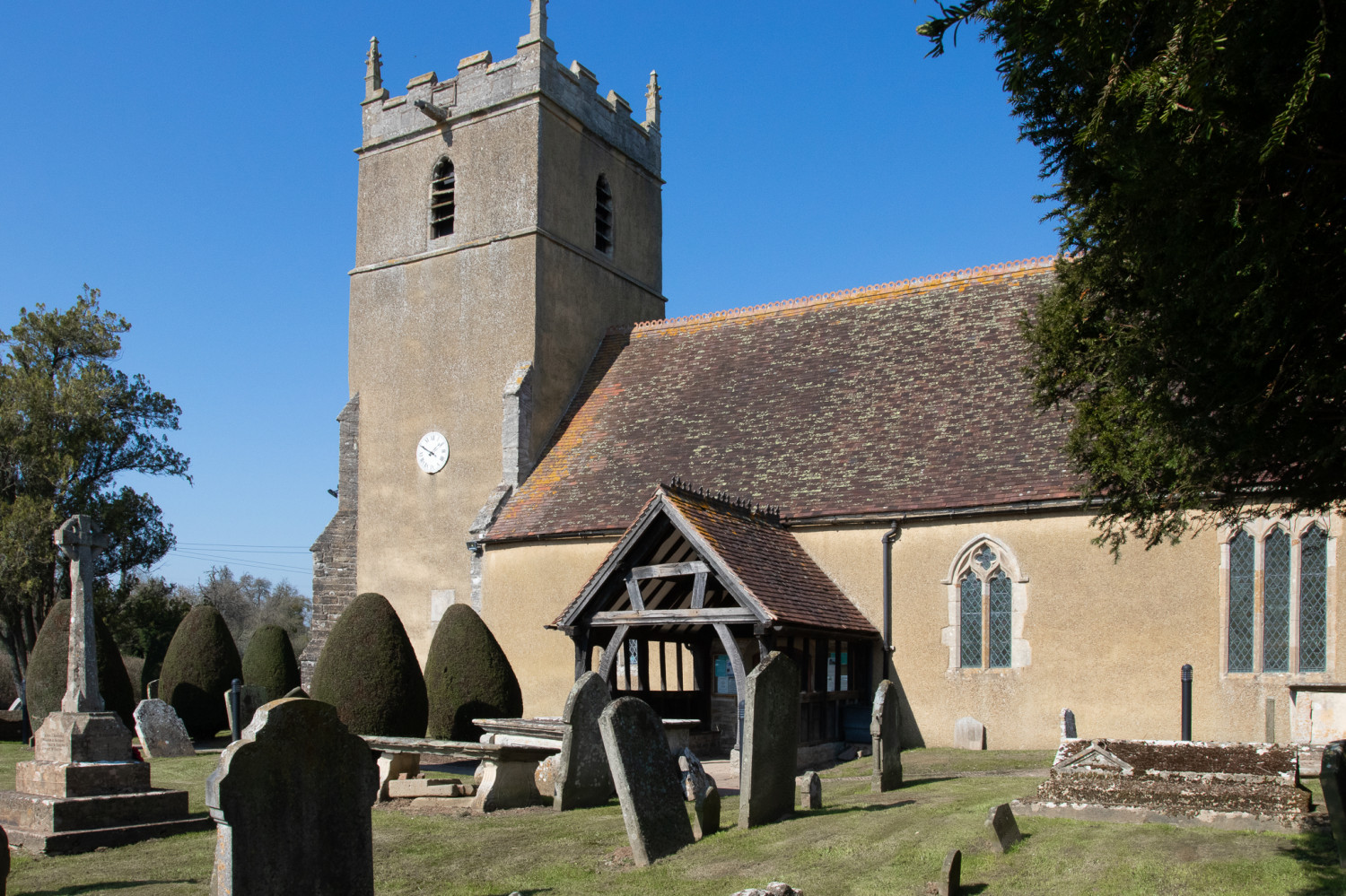 Tirley is a small rural community lying to the west of the River Severn between Tewkesbury and Gloucester. Most of the parish is below the 100ft contour, sloping down to riverside meadows which are liable to flooding. Settlement in the parish is scattered with the main housing located near the centre of the village, but with two smaller settlements at Tirley Knowle and The Haw. The remainder of the parish consists of farmland and associated buildings. The population of the parish is approximately 440.
Parishioners commute to the main population centres of Gloucester, Cheltenham and Tewkesbury for employment and shopping. Primary age children mostly attend Eldersfield School while secondary age pupils mainly attend schools in Tewkesbury and Newent, though some travel to Grammar Schools in Cheltenham or Gloucester.
St Michael and All Angels Church is 14th century Grade 1 Listed and has a number of historical features. The tower houses a peal of six bells. As a result of severe flooding in 2007, the church was severely damaged. Now fully restored and re‐ordered, access for people with disabilities is easier, seating is flexible and the enlarged chancel provides space for a nave altar. The church is now used not only for worship but also for community use.
The church community has always been a welcoming one, actively involved in all parish activities. Everyone is encouraged to join us for any of our services.
After Tirley Methodist Church closed we have been pleased to welcome their members into our worshiping community. Though we are few in number, the small core of dedicated people at Tirley Church strives to ensure continuity of worship and wishes to see growth in the Church Community.
Contacts: Churchwardens Jennifer Clutterbuck (01452 780339) or Katherine Creese (01452 780271) or Rector Revd John Longuet-Higgins (01452 700965) vicar.westof7@gmail.com