ST GILES, MAISEMORE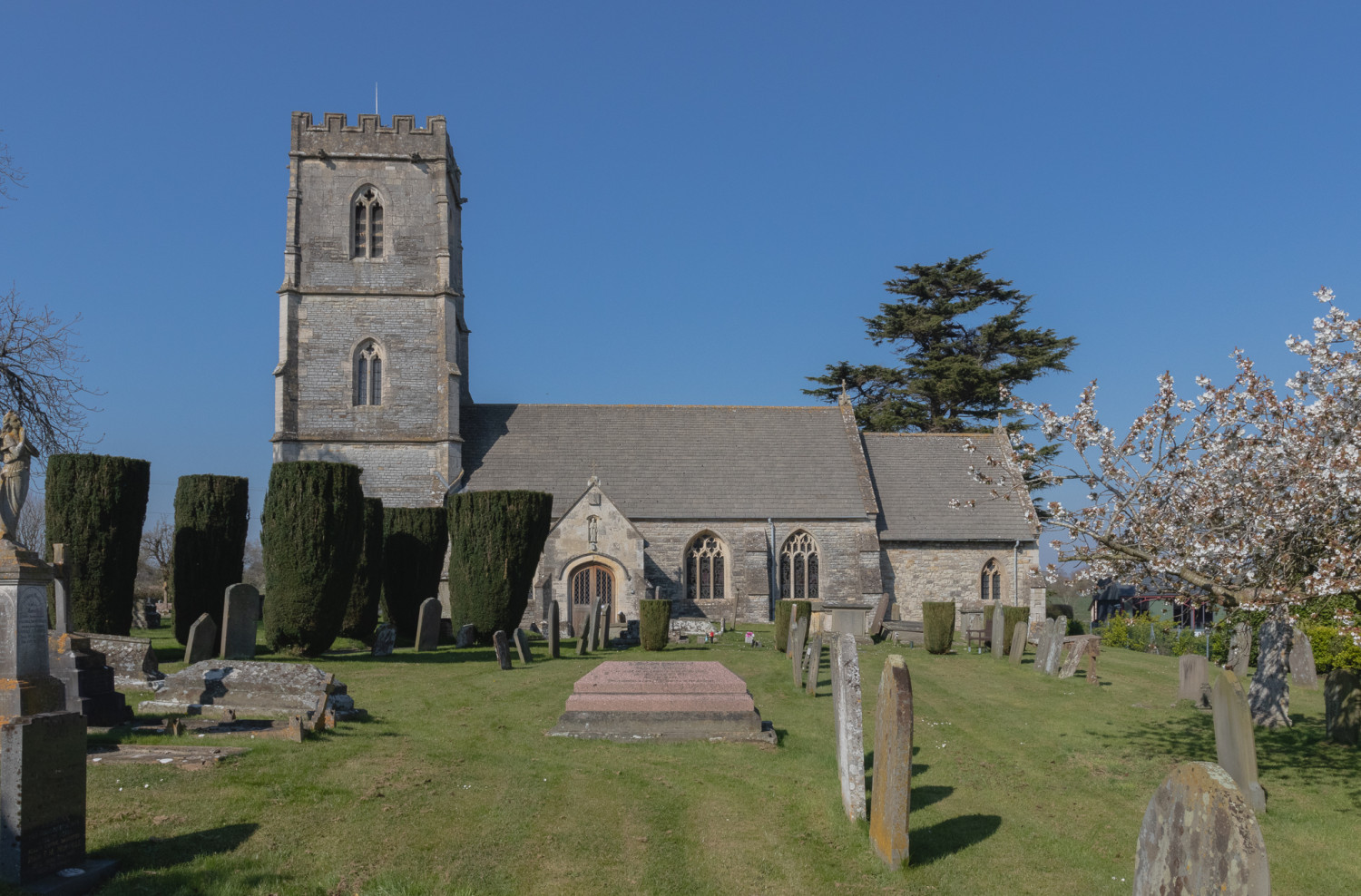 Maisemore Village has a population of about 450 ranging from small children to the elderly and is approximately 3 miles from the centre of Gloucester. It has an impressive village hall and recreation area, including a tennis court. There is a strong and welcoming community with a number of families having lived in the village for some generations. There is a very good Amateur Dramatics Society (M.A.D.S.), a Local History Society and a Walking Club.
A Church has stood here since the C12th, but nothing remains of the original building, which was re-built in the C15th. From this later period only the tower, the south porch and the nave south-wall remain; the rest was re-built in the C19th.
The earlier parts of the Churchyard lay to the south and south-west of the Church, but in the C20th there were two extensions. The first - about 1910 - covered the west and north-west sides. And a further area, outside the north perimeter wall, was consecrated in 1998 but is not yet in use.
Near the South Porch stand the steps and base of a C14th Cross, and nearby the Garden of Remembrance established in the 1960's. At the south-east corner of the Churchyard stands the village's War Memorial, moved there in 1994 from a main road site now occupied by Church Rise.
As noted earlier, the interior of the church is largely Victorian, with many typical stained glass windows of the period.
St Giles' has a small dedicated and forward looking congregation but lacks young churchgoers. We have a mix of an informal family, holy communion and traditional Book of Common Prayer services. The Church has the services of three organists and a small band of volunteers care for the church and churchyard. The tower houses six bells.
Contacts: Betty Cole 01452 410700 or the Rector Revd John Longuet-Higgins 01452 700965 vicar.westof7@gmail.com